How would you describe yourself?
I am a very simple person, always thirsty for knowledge. I look for opportunities to learn from every experience in my life. I am also very dedicated to my work, my family and friends.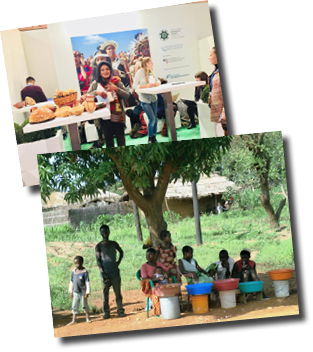 What is your mission?
Every day I try to do at least one good thing, no matter how small. From giving advice to showing someone how to stick to positive values or practically helping a person in need. It is certainly more fulfilling to see more and more people enjoying a healthy and happy life in a clean environment.
Tell us about an exciting project/initiative you are working on that you would like to share with the world?
My current work involves mainstreaming climate change into country strategies and operations to achieve climate-proof development. This means ensurng that all projects are designed, implemented and managed to reduce negative climate change impacts, in addition to the Bank's other objectives of economic prosperity, environmental health and social integrity.
I am also planning to develop a documentary that sheds light on the strong links between the Sudanese people and natural resources. My other plans include writing a book on green solutions for climate change adaptation and sustainable development in Africa.
More importantly, I am thinking about doing more to my country Sudan, to restore the degraded environment and increase understanding of the critical relationship between environment and development.
What does it mean to you to be an environmental laureate?
It means a global recognition of my humble efforts – but it also means shouldering huge responsibility to continue these efforts and upscale them. It also reminds me that much more need to be done to conserve the environment, educate people and help them adapt to climate change.
What do you think is the potential if we unite environmental laureates to collaborate together?
I think the global network is very helpful. One of the best things that the network has done is to bring together laureates from different environment-related fields, with different specialisations, different backgrounds and interests. It certainly illustrates the importance of integration, collaboration and partnership for achieving the common sustainability objectives.
What are the top three issues you would like to address?
Firstly, environmental education is incredibly important. If children learn how to act in an environmentally-responsible way at school, this knowledge will shape their thinking and behaviour for life.
Secondly, I would like to see more dedication and political commitments towards environmental conservation. This can be achieved for example by enhancing communication between policymakers, scientists, practitioners and grassroots organisations' and ensuring that their views are taken seriously in the decision making process.
The third issue is to tackle one of the most significant underlying causes of environmental degradation in Africa – poverty. There is no way that we can address environmental issues, without fighting poverty and its main drivers.
What are the benefits of being part of a bigger organisation and collaboration such as EEF?
One benefit of being part of a bigger organisation such as EEF is the feeling of empowerment from working with leading thinkers and doers from around the world. The EnviroNetwork platform is also very powerful, as it facilitates the sharing of experiences and knowledge between laureates from different background and interests.
What do you think the laureates should focus on at the next big meeting in March 2018?
I hope we could practically come together, join efforts and create a joint programme. This could take the form of a pilot project, research programme addressing emerging issues or a documentary. We need to work more as a team and to develop a knowledge base that can benefit the wider global environmental community and the world at large.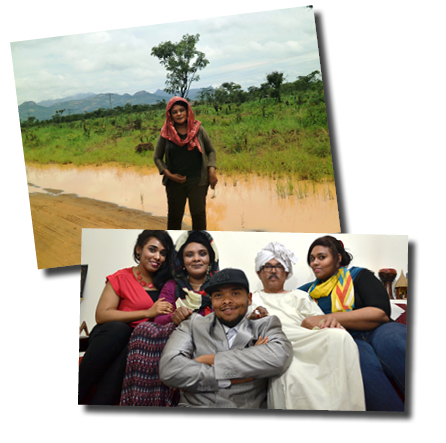 How would you encourage young people to get involved with the movement?
I believe young people can play a crucial role in making the change, if they are well motivated and encouraged to actively participate in all environment-related initiatives. Most importantly, environmental laureates need to lead by doing, setting the example for young people to follow. In this respect, the EnviroNetwork platform could involve young students and professionals, connecting them with the laureates who are leaders in their fields.
What is your big hope/ambition for the next 10 years?
My global dream is to see a drastic shift and real change in the global thinking towards environmental conservation. We aso need to see more committments to increase efficiency and reduce consumption, instead of greedy extraction and over exploitation of resources for the sake of fast profits and materal gains. Many different people need to make this shift in thinking, from policy makers to investors at national and international levels.
The world of today needs leaders with more empathy, compassion, and kindness. It needs more female leaders as well. It is clearly evident that governments have developed enough conventions, protocols, policies, strategies and action plans - what is missing is a strong will to act.
On a personal level, my dream is to see my children succeed and for their talents to be appreciated.