What is your mission?
Shidhulai Swanirvar Sangstha's mission is to transform the regions waterways into pathways for education, information and technology – also to deal with climate change induced flooding, to protect the environment and people's rights, and also to lift people out of poverty.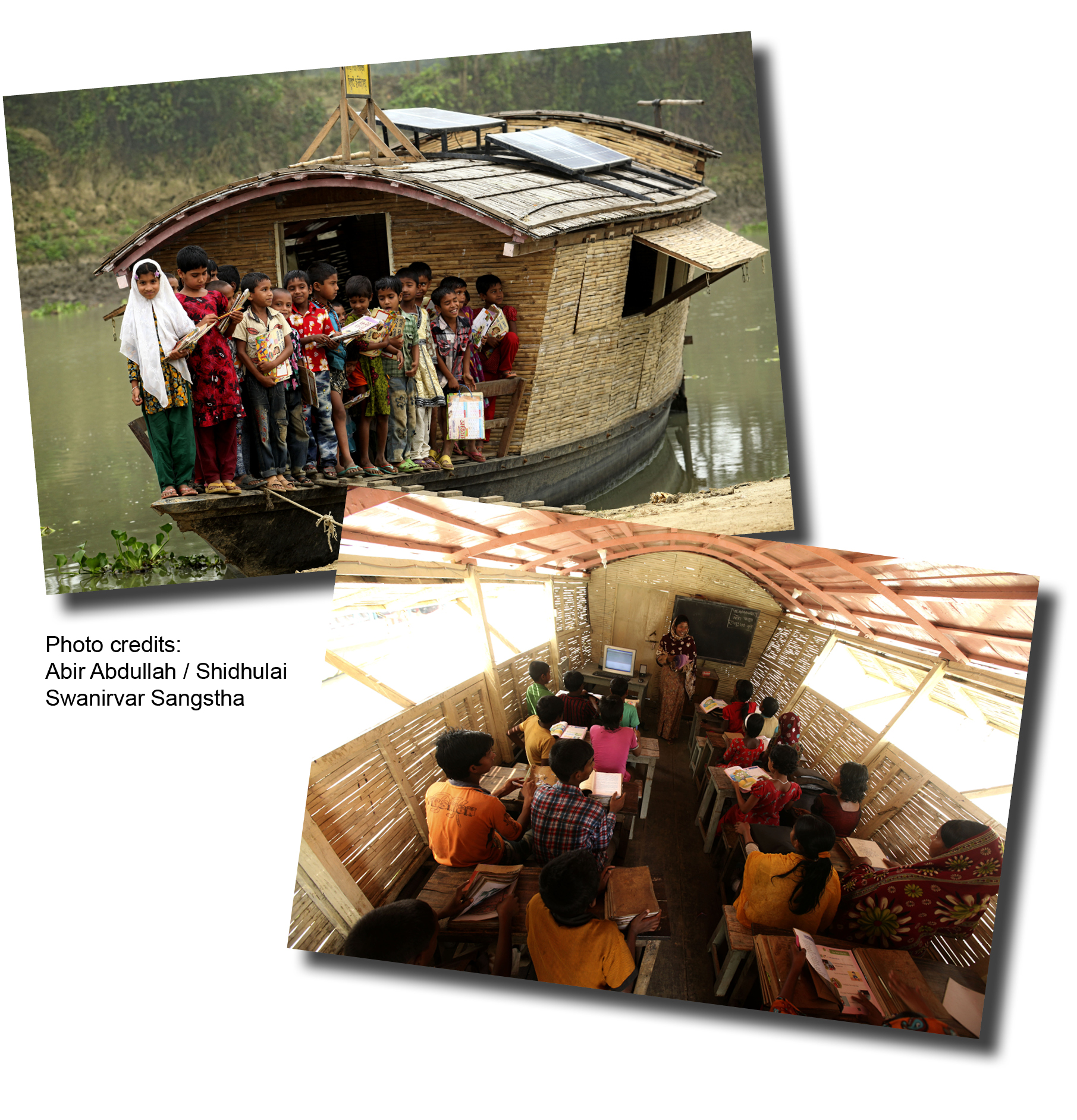 Tell us about an exciting project you are working on that you would like to share with the world.
One fifth of Bangladesh floods annually during the monsoon season and thousands of schools are forced to close at that time. I came up with a creative solution to these problems and introduced 'floating schools' to the students in 2002. The idea was to 'combine a school bus with the schoolhouse, and use the local boat to create a floating space' to ensure access to all year-round education at doorsteps. By bringing school to the children even when the monsoon rains have drowned all the earthen roads, the floating school greatly increases access to education, particularly for the girls, who may not have been allowed to travel distances to school and at the risk of child marriage. Our school books teach students on how to conserve water and protect biodiversity. Our work has helped the youth to develop skills to monitor river water quality, while raising awareness on clean up the river, environment protection and biodiversity conservation.
What does it mean to you to be an environmental laureate?
It's an honour to be an environmental laureate. I believe it has brought our project to the attention of environmentalists around the world, and helped them to learn about how we have adapted and innovated to bring environmental education to some of the hardest to reach people. This has inspired other organizations to replicate our project and to overcome some of the world's most difficult education and information barriers.
What are the top three issues you would like to address?
We would like to enable people, so that they can act together to adopt with the changing situation and also to protect human rights and the natural environment. We would like to improve quality of life in the flood-prone areas by taking services to the people through innovative approaches. We would like to teach girls and young women on their rights to live, new skills and develop leadership, and also to empower them to prevent child, early and forced marriage.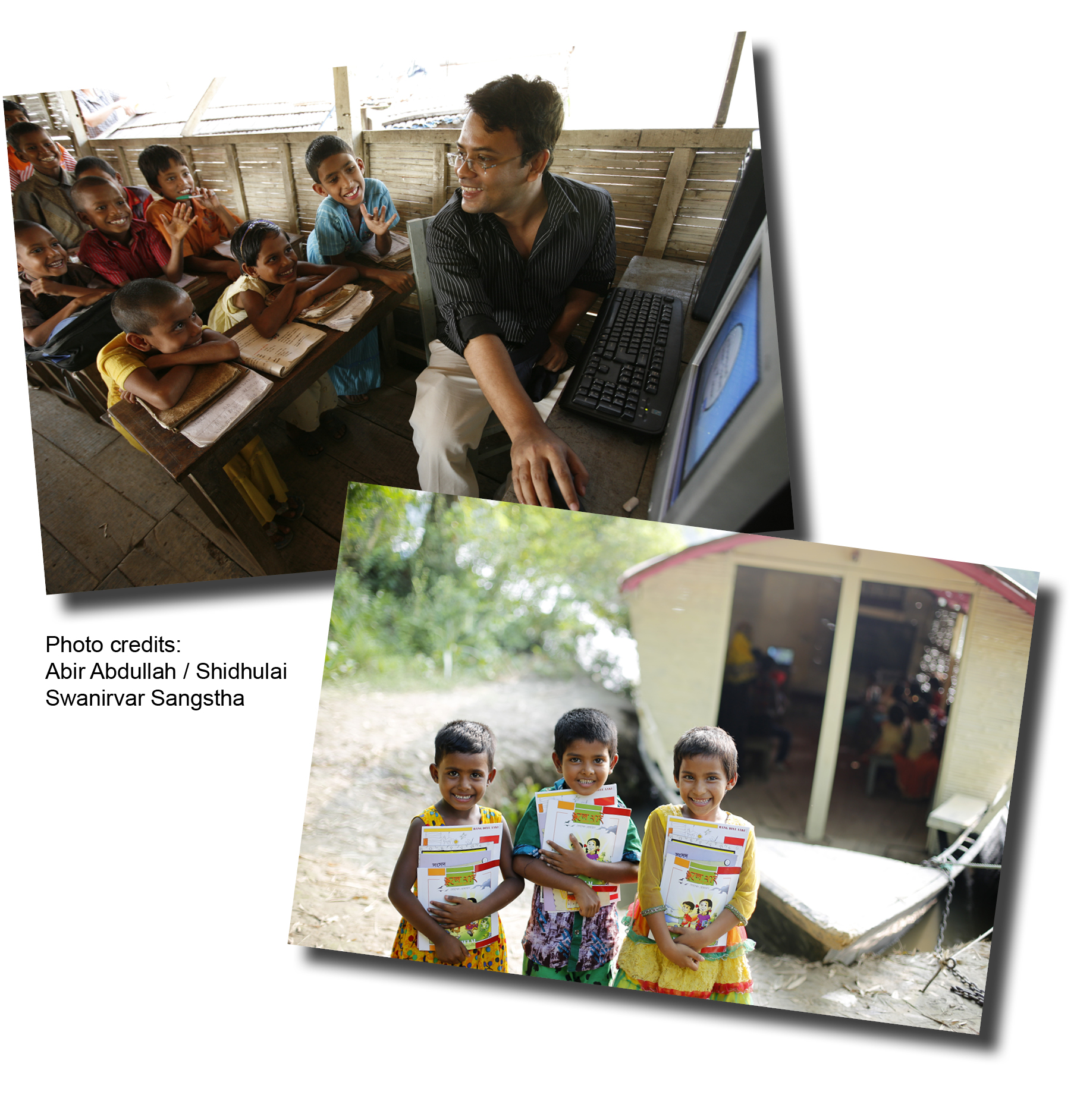 What are the benefits of being part of a bigger organization and collaboration such as the European Environment Foundation?
The solar-powered floating schools have been sustained over 16 years. It has been possible due to the community involvement, innovative approaches, capacity building of the local community, and collaboration with international organizations like European Environment Foundation. The principles and practicality that we were driven by are believe in own work, sharing the ideas, and listening to people. It has helped floating schools to be replicated in eight countries - transforming the lives of millions around the world.
How would you encourage young people to get involved with the movement?
Architects usually design for the people who have the capacity to build buildings. But I always thought why couldn't an architect design wonderful thing for the poor people living in rural communities? That's why all of our projects are the design solutions to solve social and environmental problems. I hope our work will encourage young designers, architects and non-designers to develop such design approaches to improve the rural communities around the world.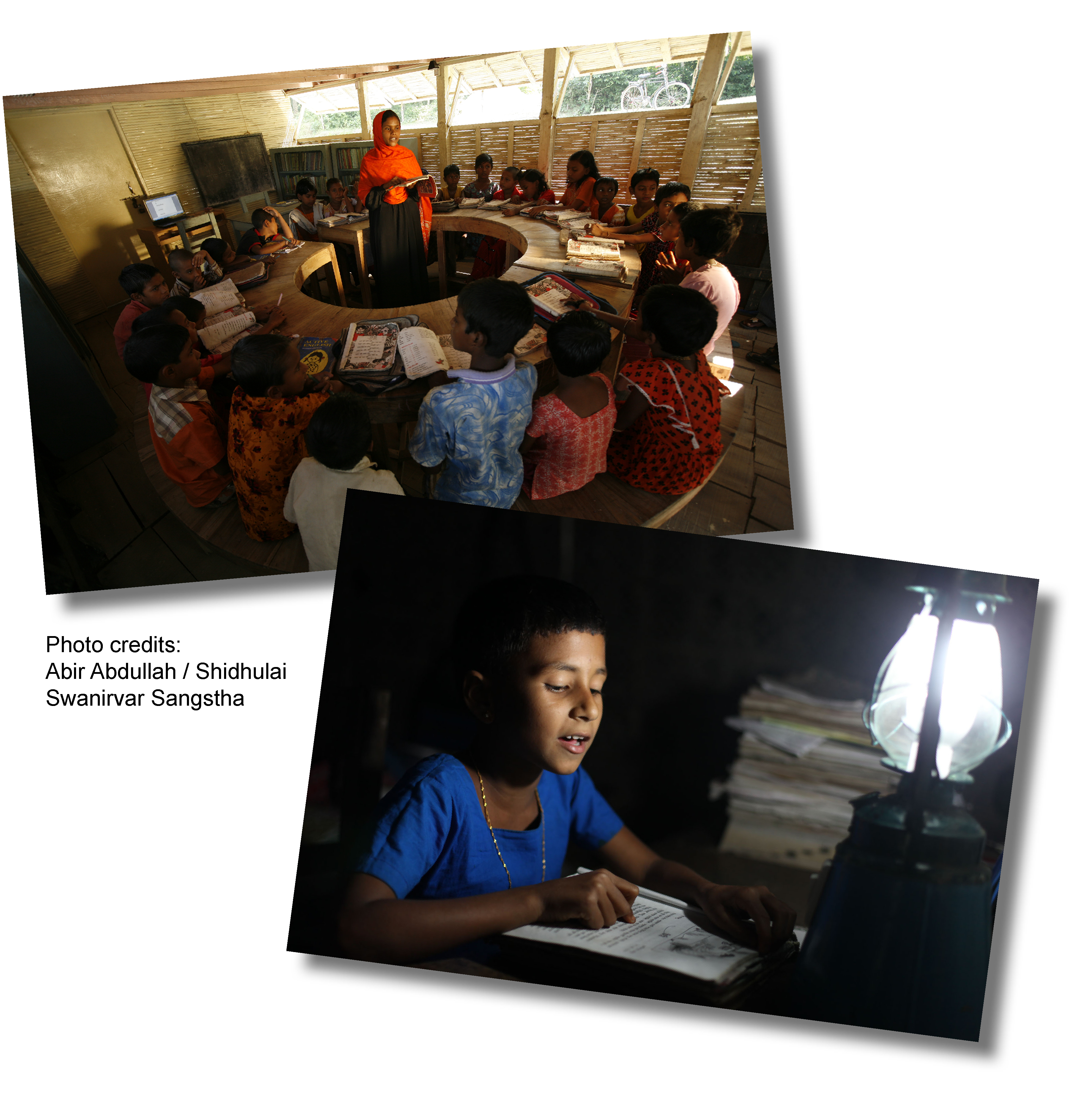 What is your ambition for the next 10 years?
Almost 80 percent of the total area of Bangladesh is prone to flooding. Not only do floods cause the loss of lives and livelihoods, it also severely interrupts education. There are high number of out-of-school children in the country, now at 4 million. We are planning to renovate old boats, build new schools, libraries, training centers and health clinic, and reach a total of 440,000 people by introducing another 68 new boats by 2028.