What is your mission?

Our mission is to establish self sustaining small decentralised BIOMASS FUEL PELLET PRODUCING enterprises who will be using post harvest agro residues and selling pellets to local pellet fuelled cook stoves/ burners. The customers using pellet stoves/burners will be replacing petroleum fuels or wood or charcoal. This change will result in to fuel cost savings ( at leat 40%) to pellet users and will reduce CO2 emissions. We want to impart our 20 years of experience and technologies to entrepreneurs across world.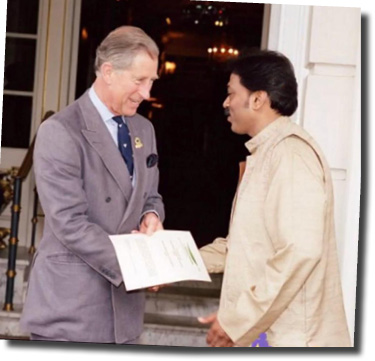 Tell us about an exciting project you are working on that you would like to share with the world.

We are manufacturing 500 Kgs per hour biomass fuel pellet plants, pellet stoves ( 10-100 Kwh) and pellet burners ( 50-500 Kwh). We sell these technologies as package to entrepreneurs under agreement of exclusive territory. These entrepreneurs are getting training on our own pellet plant and get themselves trained on pellet plant operation, pellet stove/burners installation and maintenance. Now once they start their own pellet plant they buys local biomass (any biomass like post harvest farming residues, timber waste, agro processing industry waste), employs local people at pellet plant and install pellet stoves free of cost and burners at local kitchens/industry to replace their earlier stoves ( petroleum/wood/charcoal ) then supply pellet on demand. This way we are creating green entrepreneurs who are commercially , environmentally as well as
socially sustainable. Our technologies are proven and operational since last 10 years. We see great replication potential across many countries.

What does it mean to you to be an environmental laureate?

It is matter of self satisfaction and pride that with our technologies we can/are creating impacts which are good for earth as well as for human and has long way to go.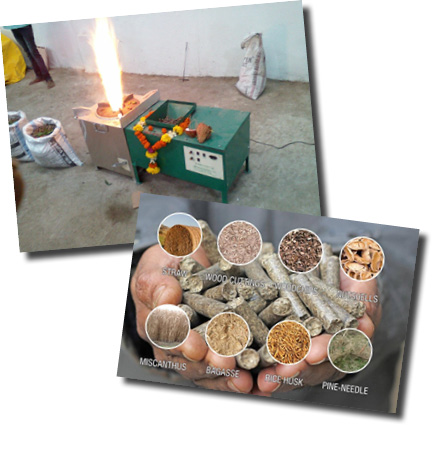 What are the top three issues you would like to address?
With our projects we are addressing three most pressing issue of today's world i.e. carbon neutral fuel ( from local waste) manufacturing, employment generation and entrepreneurship.

What are the benefits of being part of a bigger organization and collaboration such as the European Environment Foundation?

I am associate with EEF is since its first convention. It is great to be present at the convention and meeting like minded people who are equally doing very inspiring works . I always meet people who wants to take our project to their respective countries . Only issue is raising capital for these project. Hopefully one day I will meet investor/foundation who can help us in replications.

How would you encourage young people to get involved with the movement?

It is always said that for many problems, entrepreneur solution works and in our case we see that this is true. I wish that young people to do their bit by finding entrepreneur solutions to global problems as well as take good example to their countries. Best way seems is replicating established projects and create sustainable jobs and fuels.

What is your ambition for the next 10 years?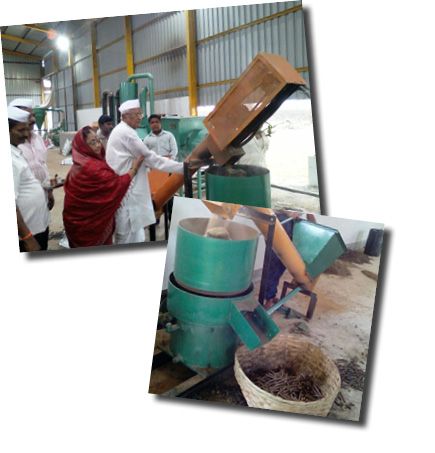 Being innovation in our gene we see that with present technologies and new innovations ( under R&D) in next 10 years we will be leading global company who is making local biomass as local heating/cooking fuel through 1000's of local self sustaining enterprises.