How would you describe yourself?
I am an advocate for the environment and for the sustainable management of Congo Basin resources, in order to protect current and future generations' wellbeing.
What is your mission?
My mission is to build a greener world and contribute to raising awareness of sustainable resources management.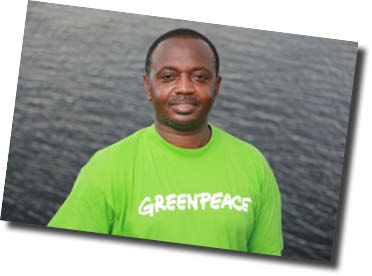 Tell us about an exciting project you are working on that you would like to share with the world.
Parties to the United Nations Framework Convention on Climate Change (UNFCCC) have developed 'Reducing Emissions from Deforestation and Forest Degradation' (REDD+), a wide programme that includes agroforestry, reforestation, renewable energy and promotion of income-generative activities for local communities to release pressure from forests. The programme incentivises developing countries to protect their forests through results-based payments for actions to reduce or remove forest carbon emissions.
What does it mean to you to be an environmental laureate?
Being a laureate means I can be an example for the youth when it comes to environmental values, particularly in eco-citizen engagement and the fight against destruction of our ecosystems. It also means that I can contribute to building a better future for our children.
What do you think is the potential if we unite environmental laureates to collaborate together?
Bringing environmental prize winners together is an excellent idea. This will open opportunities, provide a platform to share experience, opportunities and innovation, and strengthen advocacy for a more efficient lobbying group at the global scale.
What are the top three issues you would like to address?
I would like to address forests conservation, renewable energy and food security.
What are the benefits of being part of a bigger organisation and collaboration such as EEF?
This platform offers members greater visibility, especially in their own countries. It also provides continuous learning and stronger lobbying power on essential topics.
How would you encourage young people to get involved with the movement?
I would invite the youth to take part in our training courses, but also in exchange trips, conferences and workshops on topics such as climate change, biodiversity, sustainable forest management and certification.
We provide training and support to the young people we work with. We also encourage them to observe and monitor by themselves how resources, such as forests, mines and oils, are exploited.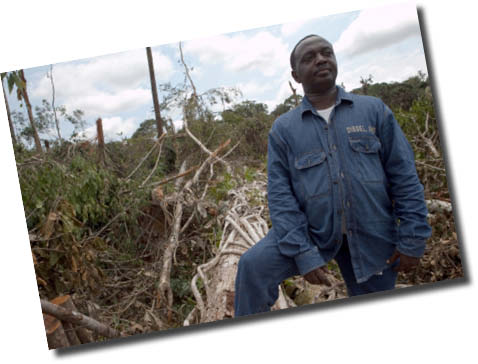 What is your ambition for the next 10 years?
I hope to see the Democratic Republic of Congo's strategy for the reduction of greenhouse gas, as defined in our Intended Nationally Determined Contributions, will be implemented to help limit global warming to 1.5 degree.
What should we focus on at the next ICEL meeting?
I'd like to address the Green Climate Fund as well as an advocacy strategy to implement and achieve Intended Nationally Determined Contributions.
Discover the EnviroNetwork for yourself. Find out about the work of environmentalists in countries across the globe and contact potential partners.